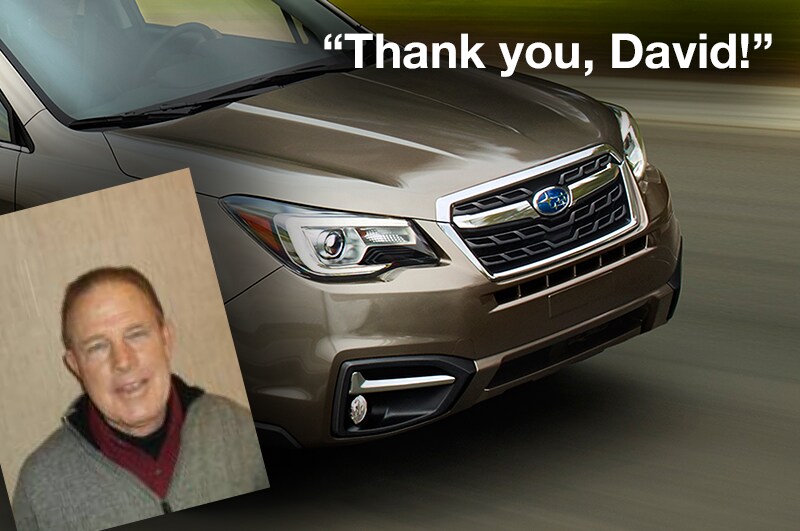 "It's been a real pleasure purchasing my new Forester. David is one class act and very well informed on his product. He's been there helping every step of the way. I definitely feel important and well taken care of with him. I really appreciate his hard work making this happen. A dealer can be made or broken on the power of their team and from all I've seen you have a real top of the line crew."
-Claude M. August 2016

"Thank you for taking such good care of me and my Subaru. I needed extra service items taken care of and everyone was so accommodating (two headlight bulbs replaced instead of one, oil change, snow tires removed, summer tires put on). Thank you so much for doing everything so cheerfully! And my Subaru is VERY happy, purring along with its new oil and headlights." -Debbie, June 2016


"Alex Wolf was exceptional! When I first visited Cooks I was looking to possibly leasing a car. I had no idea that I did not have a credit history and Alex was able to finance a brand new car at an affordable budget for me. I was truly surprised and could not believe the finance rate that he was able to get for me. I believe that without Alex assisting me, I would not be driving a new car now! Thank you." -Alex, April 2016
Buy your used vehicle from Cook in Steamboat! Be sure to ask for Wolf, their best Salesman. Here's why: I am a FT Steamboat resident and purchased a used Chevy Silverado High Country which ended up having some issues. Wolf was our sales rep and he was wonderful in every way - expert on all the features in the marketplace - and his guidance was spot on because we LOVE the vehicle. Wolf even arranged to have the vehicle stored the vehicle for a few days because it was a gift! He also came in on his day off to execute the deal so I could give the gift on time. The most notable part is that we discovered a couple of issues immediately (not 1,000 miles or several months later, but immediately). Wolf was on it - attentive, responded to text messages right away - he wanted to make sure we were taken care of since we had just spent money with him. The owner of Cook got involved and provided immediate approval for his people to do a full, costly repair. I did not have to plead my case. They did the right thing, even though they legally didn't have to. Also, Wolf got us a loaner vehicle, which I did not expect them to do since we were not paying for a service call. A side note - we have always had our Suburban serviced by their Craig Cook location - they are excellent - they fix it right, and they don't overcharge. Buying a used vehicle, we experienced the same integrity/professionalism.
- Heather M, January 2019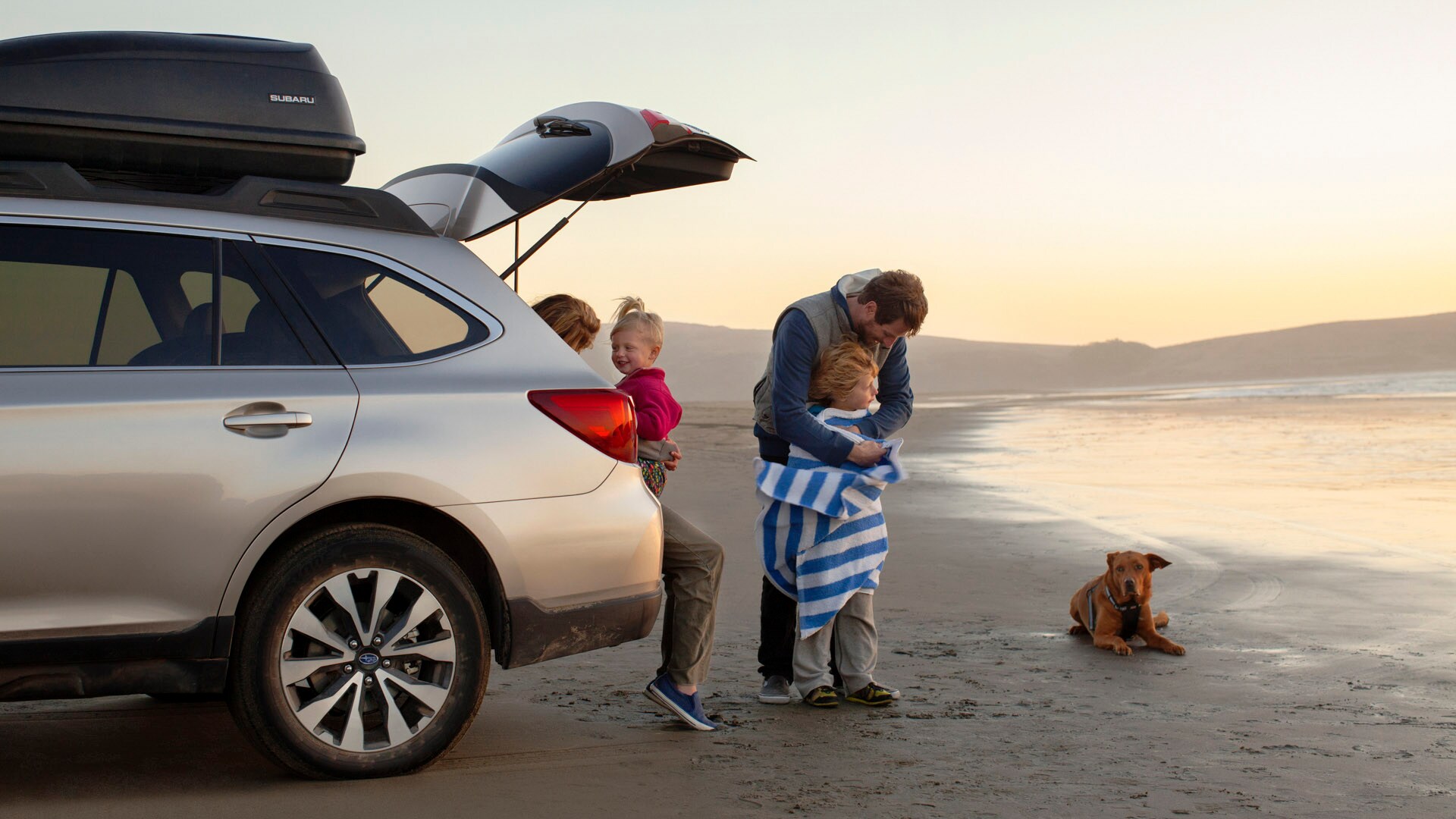 I've worked with Subaru dealers in Vermont, New Hampshire and Oregon. I've felt reasonably good with all of them. While this was only my first interaction with Cook Subaru service, I have no doubt that this is a service department that is professional and ethical. Really appreciated Darrell's clear communication, warm demeanor and good advice. He got everything done on time, including saving a summer tire, which means I don't have to replace 4 tires next spring. I have no need to look elsewhere for any of my Subaru service needs. Thanks. 
-Richard M. December 2018